INSTALLATION SERVICES 
ATTENTION CUSTOMERS: MailboxMen USA will be out of the office from June 16th through July 4th. Thank you for your patience.
PLEASE NOTE: 
INSTALLATIONS SERVICE APPOINTMENTS ARE LIMITED. 
CALL BEFORE YOU PLACE AN ONLINE ORDER TO VERIFY YOUR AREA IS WITHIN THE SERVICE AREA AND FOR THE ESTIMATED INSTALLATION SERVICE FEE (412) 737-5410
.
INSTALLATION is available in most of Allegheny County, the surrounding suburbs of PITTSBURGH, and also parts of Washington, Greene, and Fayette Counties as well as areas of Morgantown, West Virginia.  

If your home is outside of our installation service area, a transportation fee will be assessed based on proximity and added to the final total once accepted by the customer.
For the packages listed below - the following is included with installation pricing:
Mailbox product order and delivery

Removal and disposal of old mailbox and post

Assembly and install of new post in concrete footer

Install of new mailbox and placement of address or street numbers depending on product ordered
If within
 service area, installation services are approximately 
$250.00. 
A convenience charge  (
"cc") is passed onto customers paying with a credit card.
For all products purchased from MailboxMen USA, a discount to installation services will be applied. 
If you have already purchased a mailbox from a different vendor and request only installation, the approximate service price is $250. Prices vary according to product and location.
Installation pricing includes labor, materials (concrete, hardware and all construction materials) taxes and fees.
Full payment is due on day of install. No prepayment is necessary.
Sample package/combination pricing below. Prices include all products, materials, taxes and fees.
Call us for other product options.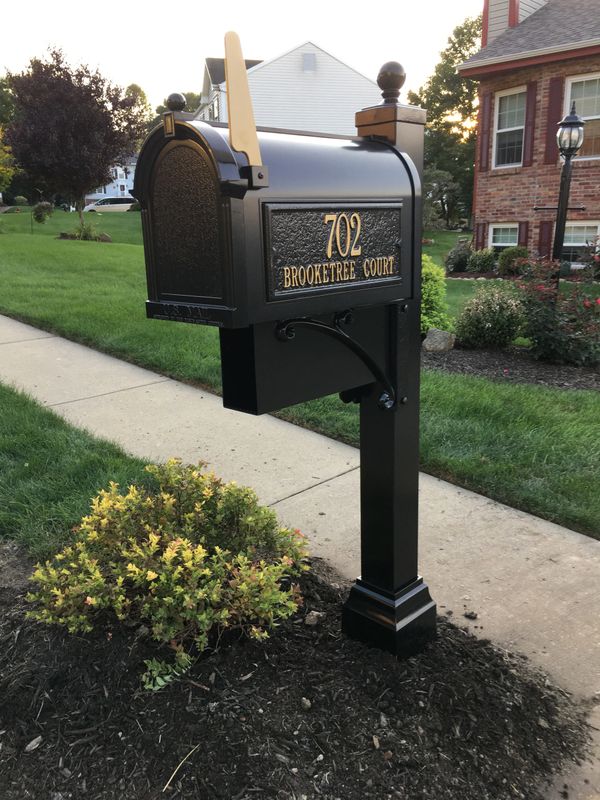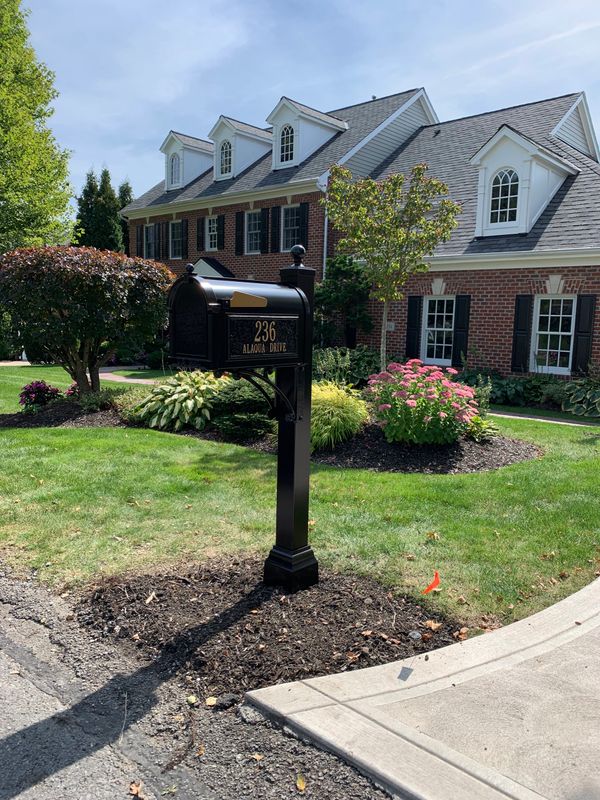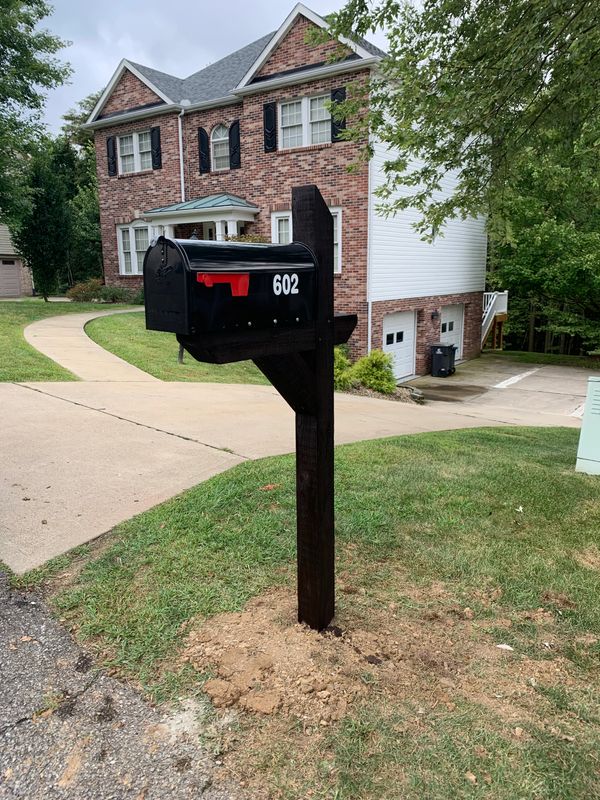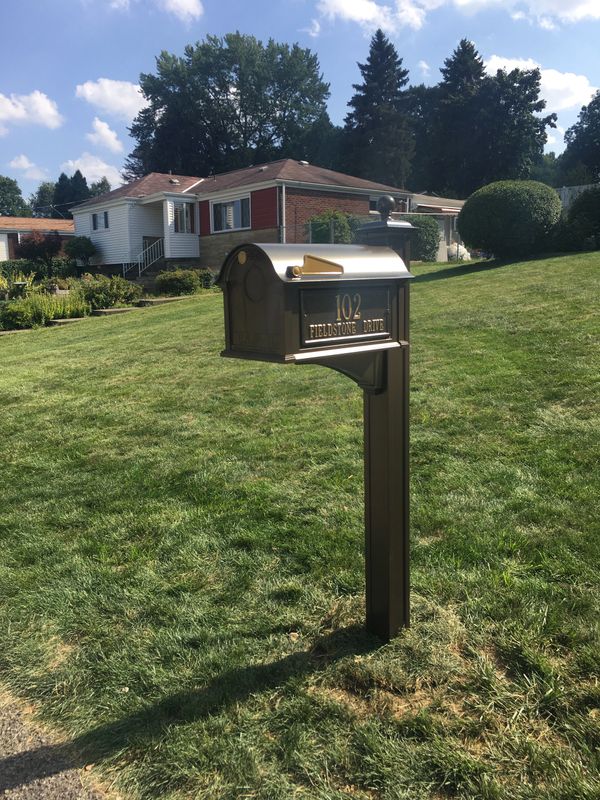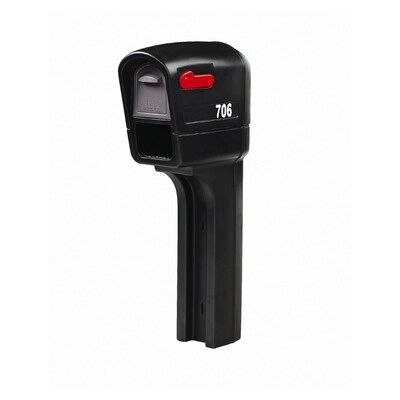 Whitehall Diamond Pkg
       Whitehall Deluxe Pkg         Deluxe Wood Pressure       Balmoral Deluxe Pkg      
$810 cash/check                $760 cash/check                 (Treated Package)             $755 cash/check             
$819 cc payment                $767 cc payment                 -sanded and painted-  
     $770 cc payment             
bronze/black/white           Post cuff not included           $410 cash/check
                                                                                           $417 cc payment                                          
Savannah Deluxe package $710
Whitehall premium package $660
Whitehall Ultimate package $915
Whitehall Balmoral Monogram package $755
**MAILBOXMEN USA RESERVES THE RIGHT TO CHANGE ALL PRICING WHEN MANUFACTURING PRICING or SHIPPING PRICING IS ALTERED. EMAIL QUOTED PRICING IS GUARANTEED FOR

30 DAYS

. 
ALWAYS CALL TO CONFIRM.