INSTALLATION SERVICES
INSTALLATION available in most of Allegheny County, surrounding suburbs of PITTSBURGH and also parts of Washington, Greene and Fayette Counties in Pennsylvania and areas of Morgantown, West Virginia.  
Please note: If your home is outside of our installation service area, a transportation fee will be assessed based on proximity and added to the final total once accepted by the customer. Also, the convenience charge  (
"cc") adder is passed onto customers paying with a credit card.
For the packages listed below - the following is included with installation pricing:
Mailbox product ordered and delivery

Removal and disposal of old mailbox and post

Assembly and install of new post in concrete footer

Install of new mailbox and placement of address or street numbers depending on product ordered
Installation is available with mailbox purchase. 
If within
 service area, installation services approximately 
$200.00 and includes labor and materials (concrete, hardware and all construction materials).
Full payment due on day of install. No prepayment necessary.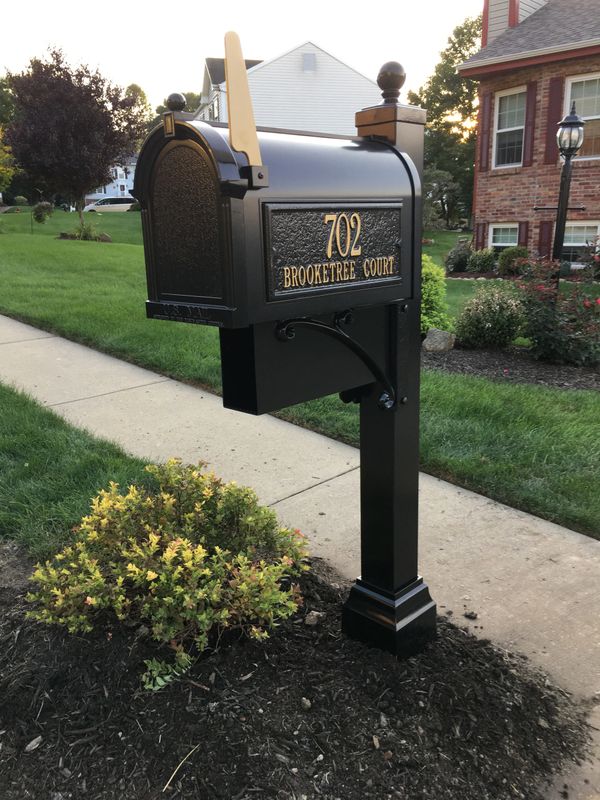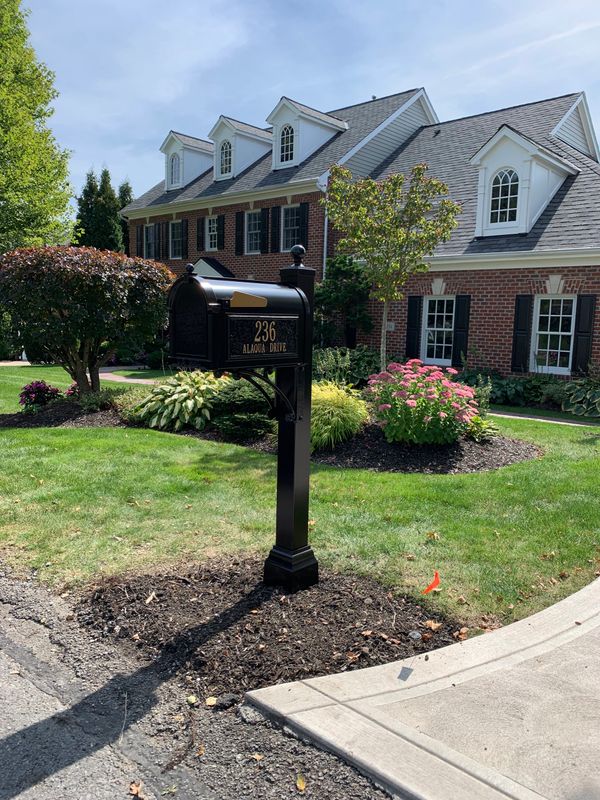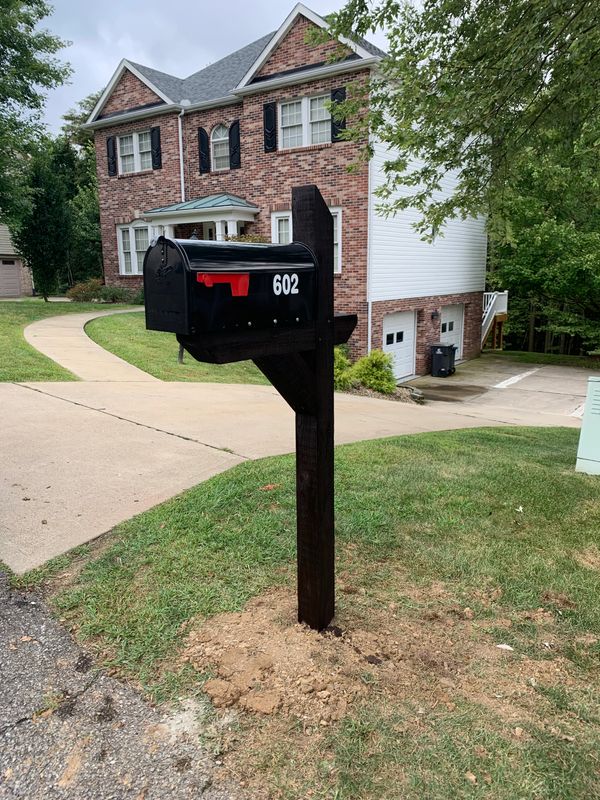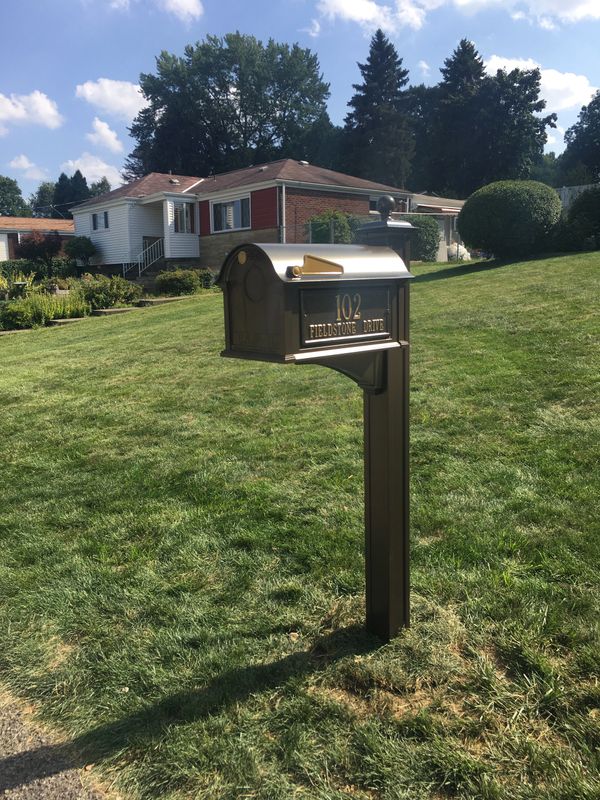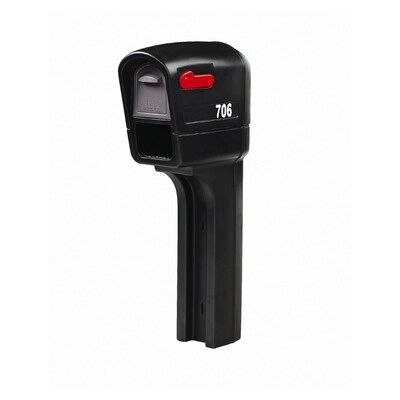 Whitehall Diamond Pkg
       Whitehall Deluxe Pkg         Deluxe Wood Pressure       Balmoral Deluxe Pkg        Mailmaster Plus 
$695 cash/check                $635 cash/check                 (Treated Package)             $650 cash/check             $295 cash/check  
$720 cc payment                $657 cc payment                 $300 cash/check              $673 cc payment             $306 cc payment
bronze/black/white           Post cuff not included          $311 cc payment              bronze/black/white       black/stone only
                                         -(add $35 for cuff)-              black walnut stained         
                                         bronze/black/white